Airbnb Host Payment: How Does It Work?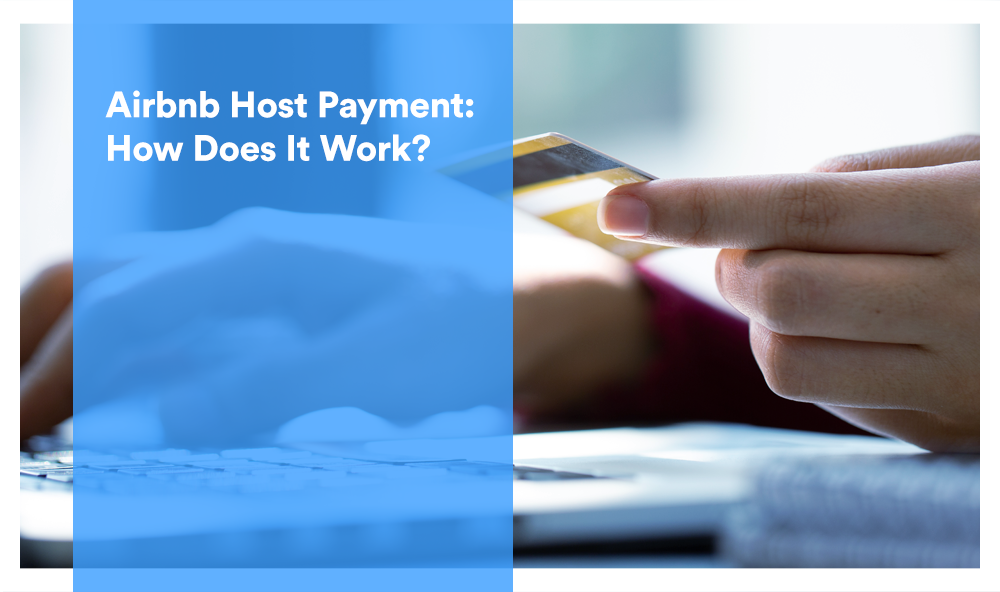 So your property is guest-ready and your listing is up and optimized, now it's time to get paid. How do Airbnb hosts get paid, anyway? Here are the answers to all of your burning questions on what you need to know about the Airbnb host payment process.
How Does Airbnb Payment Work For Hosts?
Host payments on Airbnb, or what they call, "payouts" run by a pretty standard method. First, you need to select your payout method, which is how you prefer to be paid. You do this right within your Airbnb account by going to the Payments & Payouts section, clicking on the Payouts page and then selecting "Add a Payout Method". You will be given options to select for payout based on your location. The options may include:
Bank transfers/wires
ACH direct payments
PayPal
Payoneer bank transfer/prepaid debit cards
Western Union
International wire
You can sign up for more than one payment option and designate one as the default or even split payouts between two accounts. You can also easily change, add or remove a payout method preference at any time.
How Long Does It Take To Receive Payment?
Airbnb will release your payout about 24 hours after your guest is scheduled to check-in. If you have multiple check-ins on a certain day, they will usually deposit these payouts in one sum at one time. You can also set a minimum payout so that the money won't be released until that minimum amount is reached.
One the money is released, the amount of time it takes to transfer to your account depends on the payment method you have chosen.
Do Airbnb Hosts Pay a Fee?
Absolutely. Airbnb charges a host service fee for use of their platform, 24-hour customer service and additional support features. It is meant to cover any expenses they incur in supporting and processing your guest's transactions.
The host fee is based on the booking subtotal (nightly rate + cleaning fee + any additional guest fee, minus any security deposit or Airbnb fees and taxes incurred) and is automatically deducted from the host payout. While it can be dependent on certain factors, the host fee is generally 3% of the total guest charge (Airbnb Plus hosts, hosts with listings in Italy and hosts with Super Strict cancellations policies will pay more). The guest will also pay up to an additional 14.2% based on a variety of factors.
Airbnb will also collect any necessary taxes such as VAT, that are required based on the location of your business. They can help you to clarify which taxes you owe based on your business details and location.
How Do I Check My Payment on Airbnb?
You can very easily check your payment on Airbnb in your Transaction History. Here you will be able to review completed transactions, future transactions and gross earnings to keep on track of all your earnings in one place. If you are concerned that you are missing a payment or that you weren't paid the correct amount, it's best to be in touch with an Airbnb representative directly to resolve the issue. 
A Word Of Warning
One last thing that is worth mentioning is the rare possibility that you have to return a payment to an unhappy guest. Airbnb enforces hospitality standards to protect the rights of guests and if there is a valid complaint filed against you, you will be asked to return the payment.  If you do have a disgruntled guest file a claim against you, you can turn to Airbnb's Resolution Center to plead your case and hopefully avoid full payment. 
Getting paid is usually the best part of hosting on Airbnb, but only if you know what to expect. We hope this guide helped to clarify how the Airbnb payout process works, so you can avoid any obstacles or frustrations that can complicate the payment process.